The Relay, from Edinburgh to London involving over 100 runners running five miles each or more, took place between May 2nd and May 6th 2013 ending at the steps of St Pauls around 3.30pm. Pictures and posts from the whole event can be found on the Emilie's Relay Facebook page.
To all those involved in this fantastic, wonderful, event: to those who ran a leg (or several!), whether as a panda, reptile, tiger, super hero, leopard, fox, rabbit, cow, bloodhound, fruit, children's TV character, in other guise, or in civvies, for their energy and efforts; to all the brilliant routemasters for the tremendous work they put in to make everything go smoothly; to everybody who has very kindly sponsored the runners for their generosity; to everybody who has contributed to the Facebook page/Twitter for their support, kind words and good humour; to all those who were able to come to the after-party for their support and top dancing!; to those involved in setting up the website and MyDonate pages; to anybody involved in the event in anyway not covered by the above; and, although already mentioned in every category above(!), very special thanks indeed to the amazing John Ramsay, whose idea it was in the first place and who not only set the whole, military-scale operation in action but also followed the baton down from start to finish and ran over fifty miles in the process. No words are enough to thank you John – you're simply the best!
There was such a glow about this whole event from start to finish. Emilie would have been so proud of you all.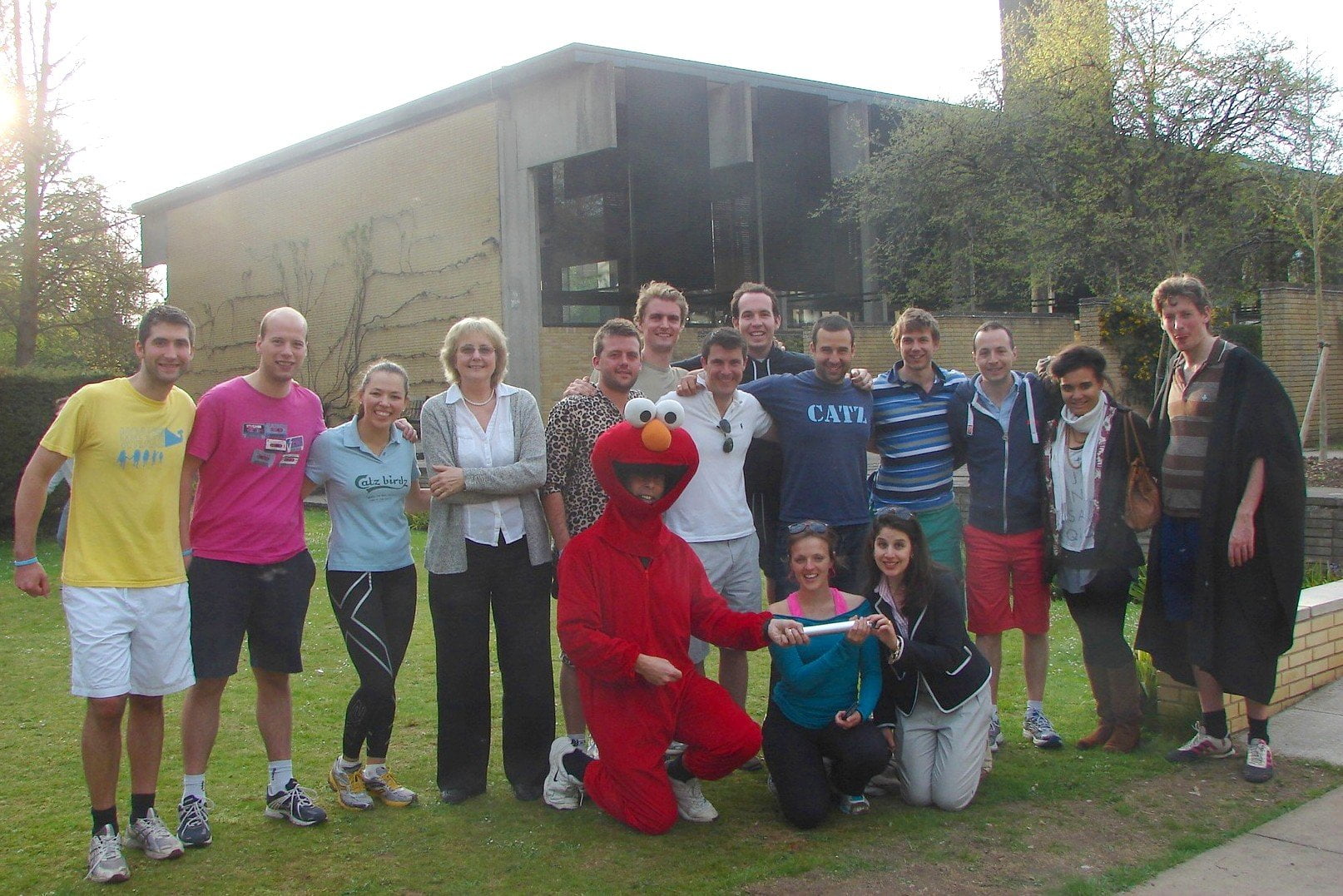 Once again, our very, very sincere and grateful thanks to everyone involved on behalf of ourselves and all the youngsters who will benefit from your kindness and generosity. Love Martin and Judy (Emilie's parents)