Emilie's Cape Ride (by Keith Fletcher)
Every March since 1978 Cape Town, South Africa has closed its roads for a day and opened its arms to thousands of cyclist to ride the 108km around the Cape peninsula.  The ride is sponsored by the local paper, the Cape Argus and is also listed as one of the Golden Bike Series of the Union of Cyclists Internationale (UCI) and attracts around 35,000 competitors!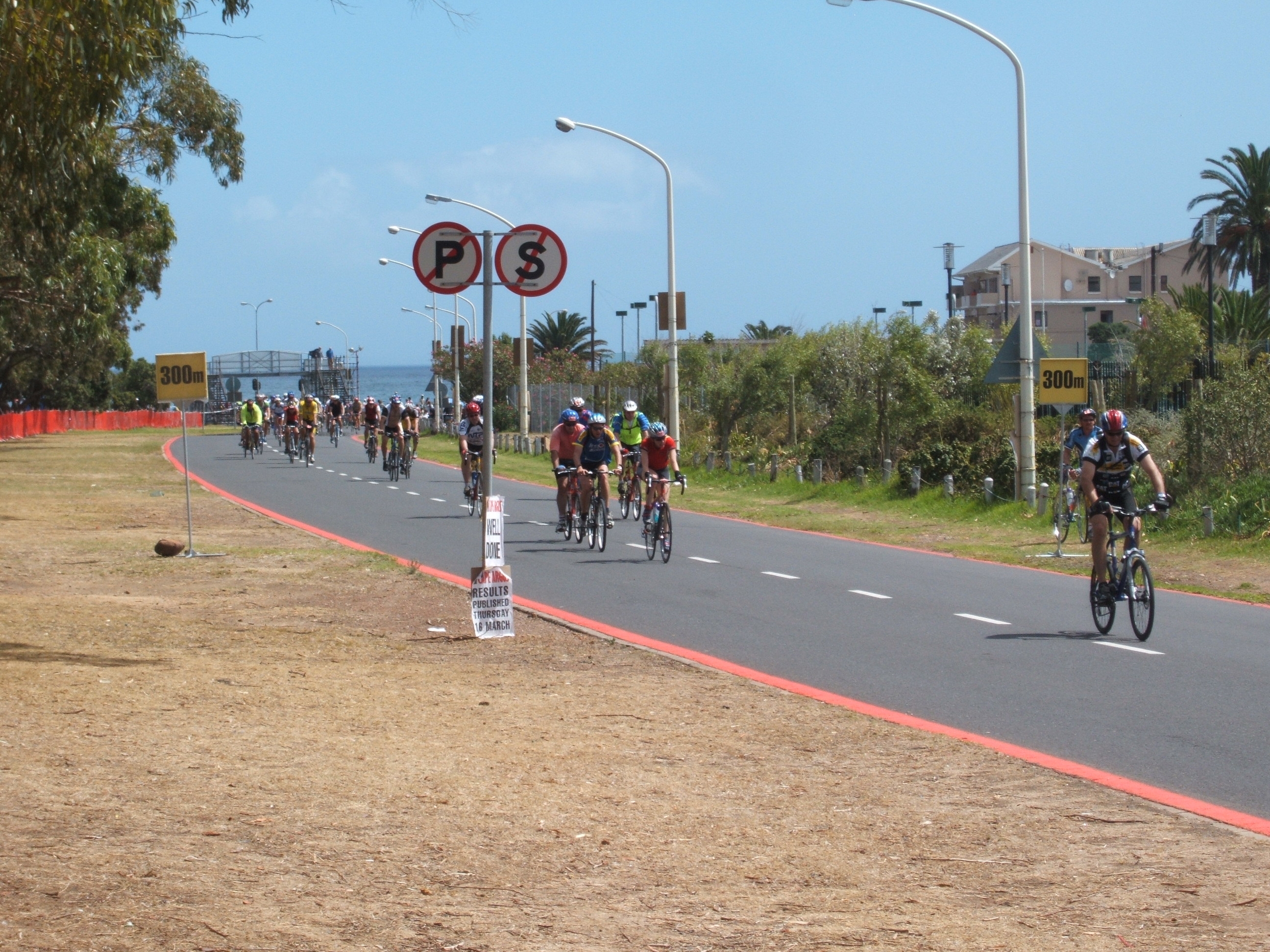 Though technically not a race participants are organised into groups of 200 or so riders with the fastest groups leaving first through to the "fun riders" at the end.  Such is the fame of the event that riders come from all over the world to compete and there is an elite men's and women's race which starts of at around 6:15 in the morning.  The course record is held by Robbie Hunter who achieved 2 hrs and 27 mins in 2008 and Anke Erlank-Moore rode in 2 hrs 48 mins in 2007.  The fastest amateur riders will get around in under 3 hours but most will take 4 to 7 hours to complete the course.
The ride starts and finishes in Cape Town and in between it travels around the Cape hugging the coast for most of its length through some of the best cycling scenery in the world at a temperature of around 30C.  At one point the riders find themselves on a motorway for several miles at speeds of up to 40 miles and hour.  Though the scenery is exquisite it is nevertheless a tough course with some steep hills sprinkled at the beginning, middle and end.   Just when you think it is all over comes Suikerbossie, a hill of around a kilometre but at a gradient of around 14% which is not what is needed on tired legs.  From the top of the hill it is plain sailing downhill (mostly) into Cape Town and the finish.
I competed in 7 consecutive events and the last one for Emilie's Charities.  For any keen cyclist this is one for the bucket list.