Thanks for your support again in 2017!
We'd like to express sincere thanks to everyone who kindly supported Emilie's Charities in 2017, whether it be by donation, organisation of/sponsorship of/ attendance at an event or other means. Your contributions have made an enormous difference to the lives of the children and young adults supported.
As well as sponsoring a number of children in orphanages around the world, since the charity began in 2005, through our sponsorship, 25 young adults from economically poor countries have gone on to study and receive qualifications and a further 23 are currently continuing with their courses.
Special thanks go this year to Eleanor who ran a second marathon for the benefit of Emilie's Charities (this time in the mountains of Switzerland!)
(Eleanor with her dad)
and to John and Louise for organising the fantastic Emilie's Variety Performance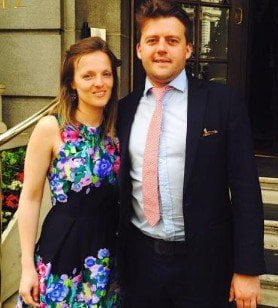 (John and Louise)